时间:July 28, 2020, 4:16 p.m.
浏览:28125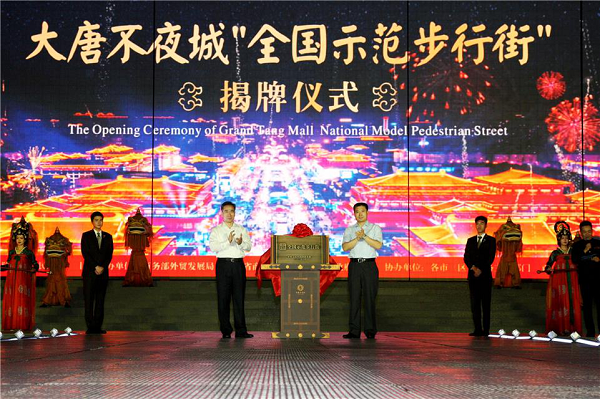 The marketing exhibition"Gather high-quality products for expor, Dress up walking street" sponsored by the Shaanxi Provincial Government of the Ministry of Commerce to sell export products to the domestic market was launched on the evening of July 25 in the walking street of the west Grand Tang Mall. At the opening ceremony, Xu Datong, Vice Governor of Shaanxi Province, and Ren Hongbin, Assistant Minister of Party Leadership Group Member of the Ministry of Commerce, delivered speeches and unveiled the national demonstration walking street of Xi'an Grand Tang Mall. A total of more than 100 foreign trade companies participated in the exhibition as exhibitors, involving more than 500 high-quality foreign trade export products in five categories, more than 100 domestic trade circulation companies and well-known e-commerce platforms participated in the procurement, and set up a webcast room.
Xi'an Chunhefang Import & Export Co., Ltd., as the first company in Shaanxi that promotes processed food products to overseas markets, was invited to participate in this exhibition. The "Chins licKING" brand export-to-domestic products brought by the company include three series of more than 10 single products in 3 series such as sauces, konjac foods and dry noodles. These exhibits are not only widely acclaimed abroad, but also enthusiastically received at the exhibition site, attracting the patronage of many citizens, tourists and exhibitors.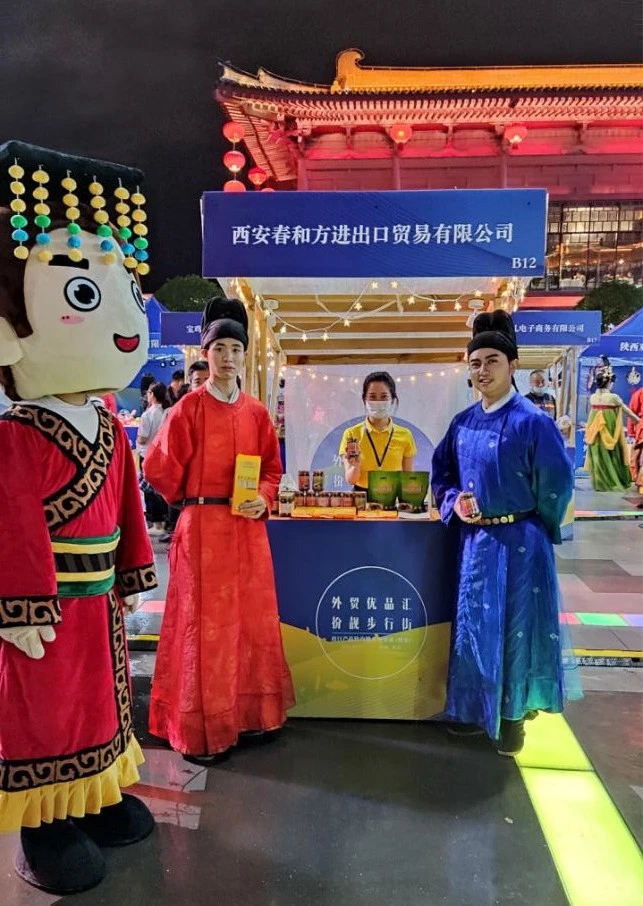 The exhibition has been extended to July 30. Welcome to our Booth B12 on walking street of "Brand Tang Mall".